What on earth have I been doing since March (when I last posted)?
Working on lots of lovely projects (I now have a classic "holiday-itis" cold) with not much time to draw breath. I will try to share them all here as much as I can, but the biggest of these was Object Book Fest 2017.
The month-long festival of bookish arts came to a close on July 1st. We're about to hand in all our evaluation and have a little holiday, and I thought this would be a good opportunity to take a look back on what we got up to. The majority of photographs are by our fabulous marketing assistant Penny Dampier, who went above and beyond the call of duty. The remainder are by myself and Object Book founder Chloe Spicer. Click on a photo to see all the images in the slide show.
Our E17 Art Trail preview night at our studio at Unit 4, Central Parade kicked off proceedings with a workshop where participants could make edible books written on rice paper with edible ink and edible pens, and bound with strawberry laces. Vegan alphabet cookies were baked specially, there was a flavour of our upcoming Library Rave at South Chingford Community Library with an audio book silent disco and flashing disco ball wands.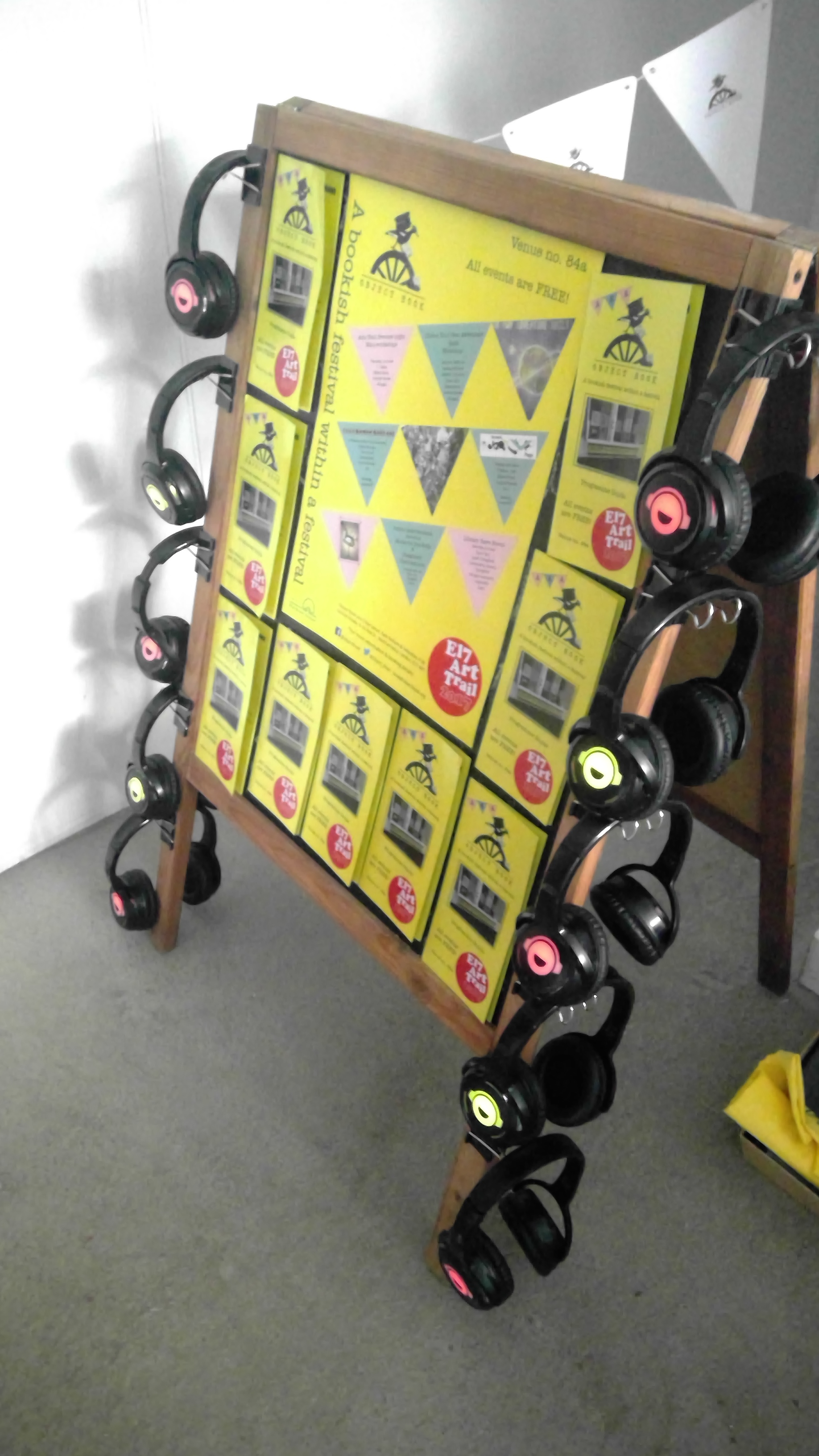 Next came the Choose Your Own Adventure Quilt workshops, harking back to Choose Your Own Adventure Stories ("Go to page 7 to enter the dark forest, go to page 39 to scale the volcano"). Participants were invited to choose their own adventure and then digitally illustrate it using a drawing tablet, and finally print their illustration on to fabric to be stitched into a grid-quilt which any viewer could use to go on an adventure of their own.
Participants ranged from the under-5s to over-50s! Scribbles and sketches were made, family members' hands were batted away as digital drawing was so enticing.
The Choose Your Own Adventure Quilt is now on display at The Mill on Coppermill Lane Community Centre as part of the Fabrications exhibition. On Tuesday 18th July from 6 - 8pm I will be leading a free workshop to coincide with the exhibition. In "Spin A Yarn", participants are invited to hand stitch the best lie they've ever heard to become part of a community wall hanging.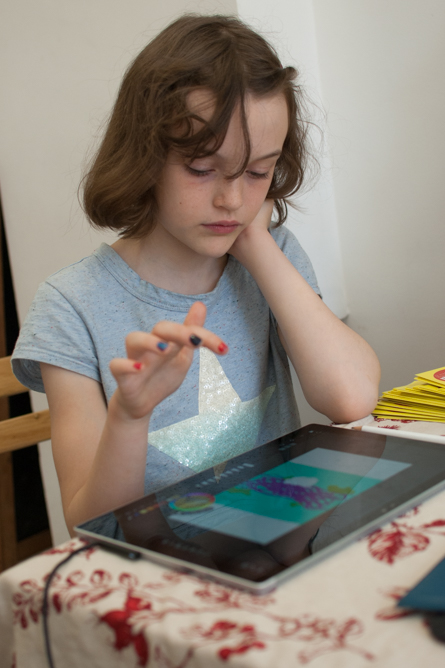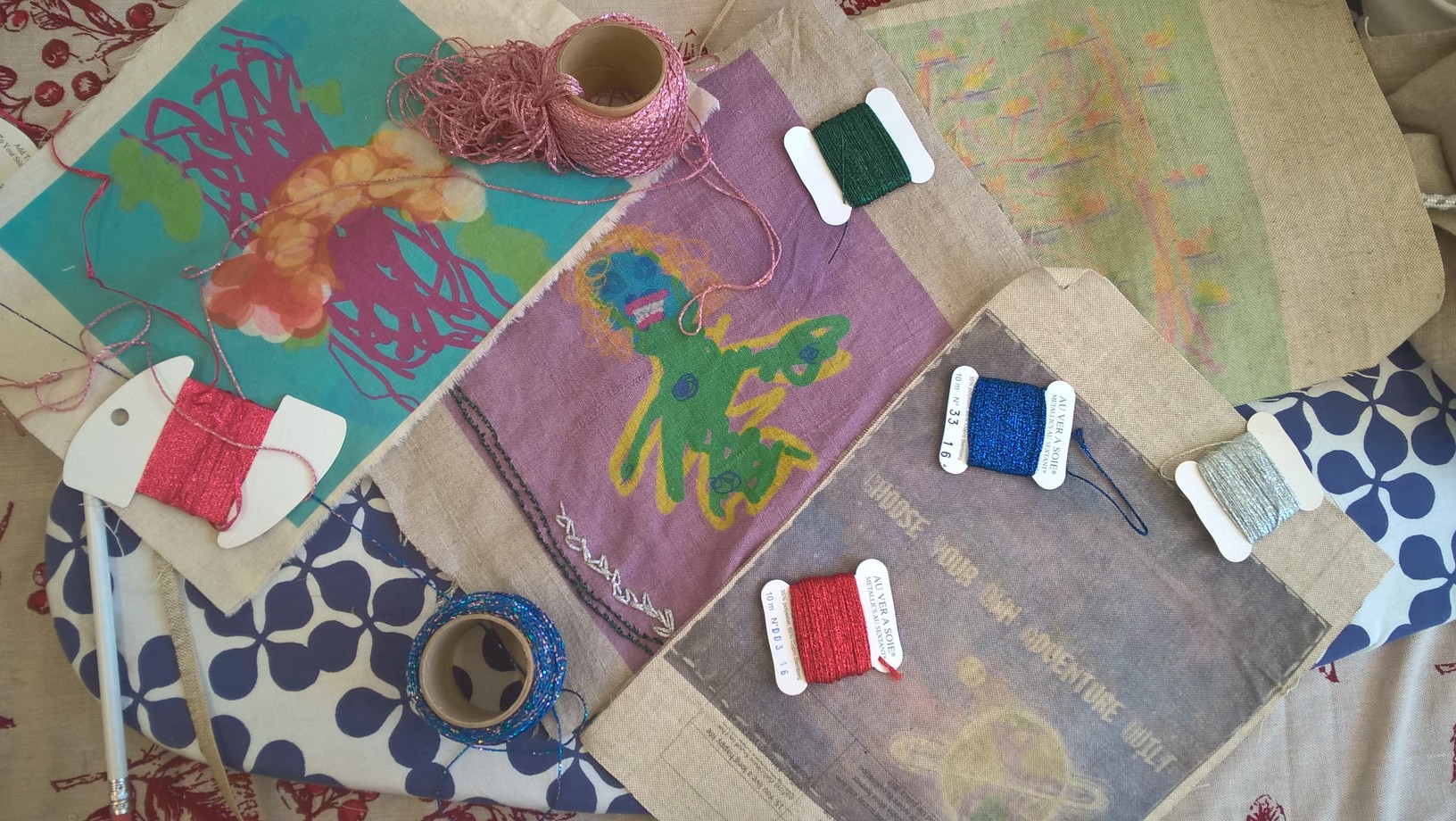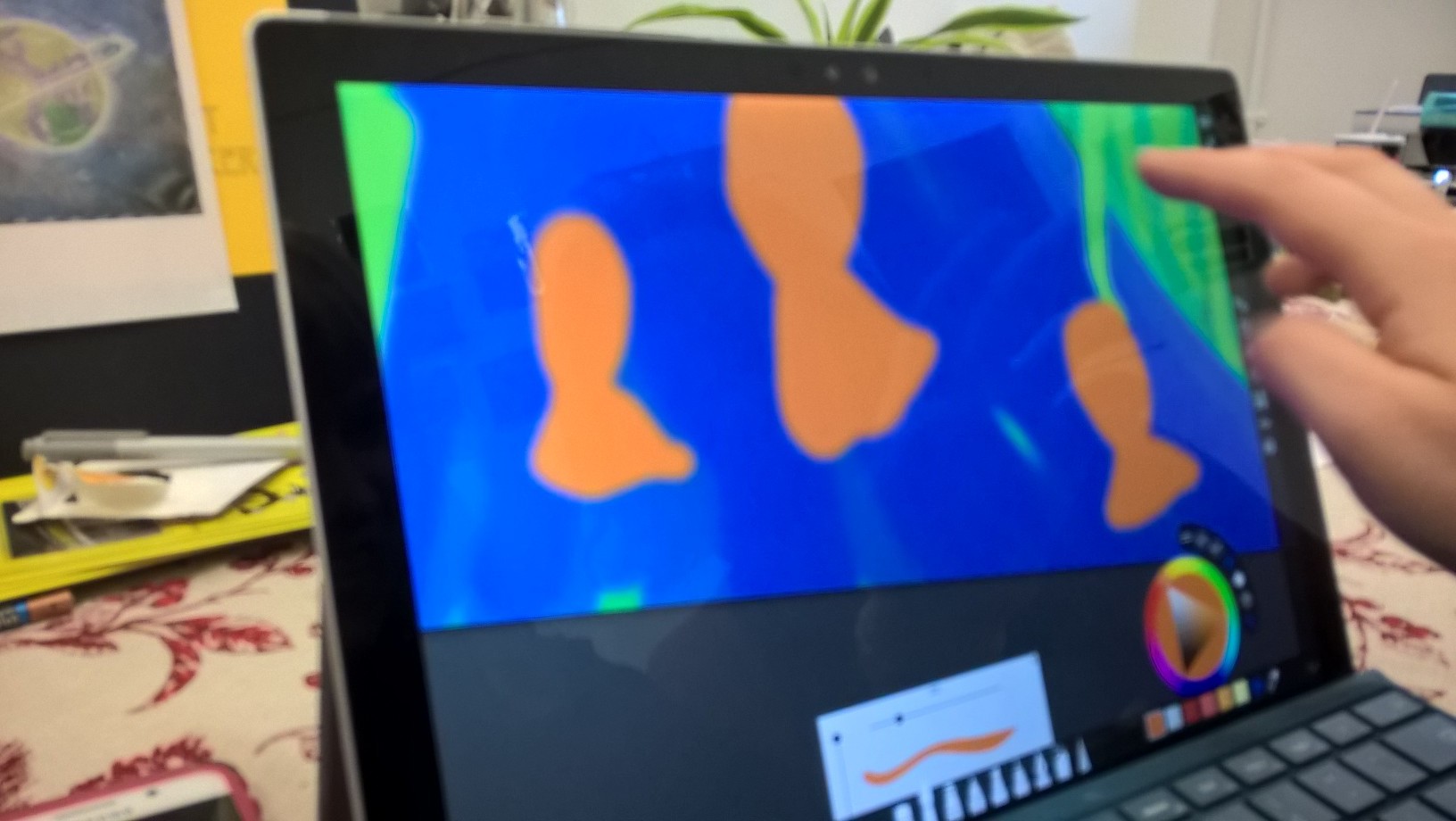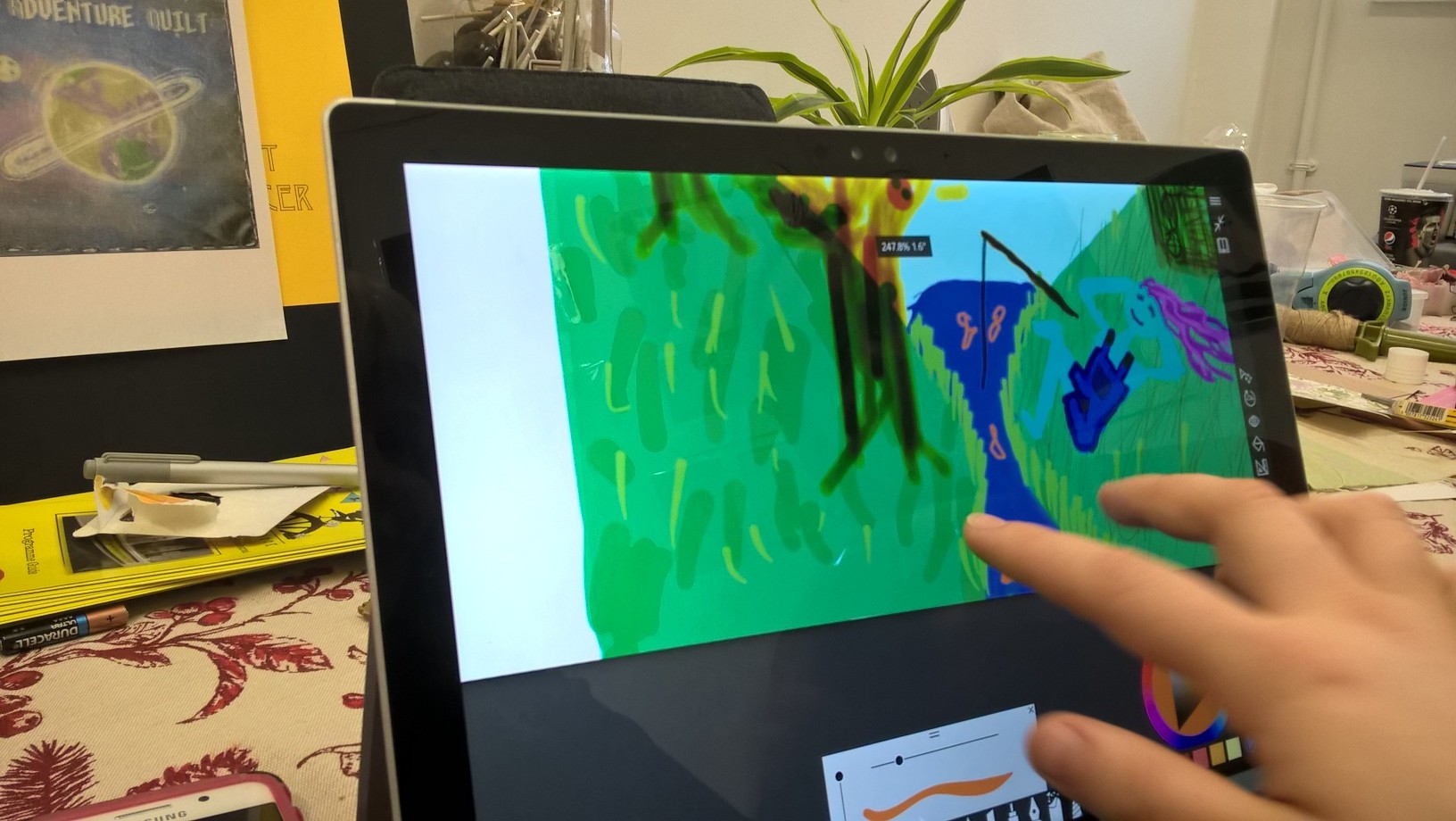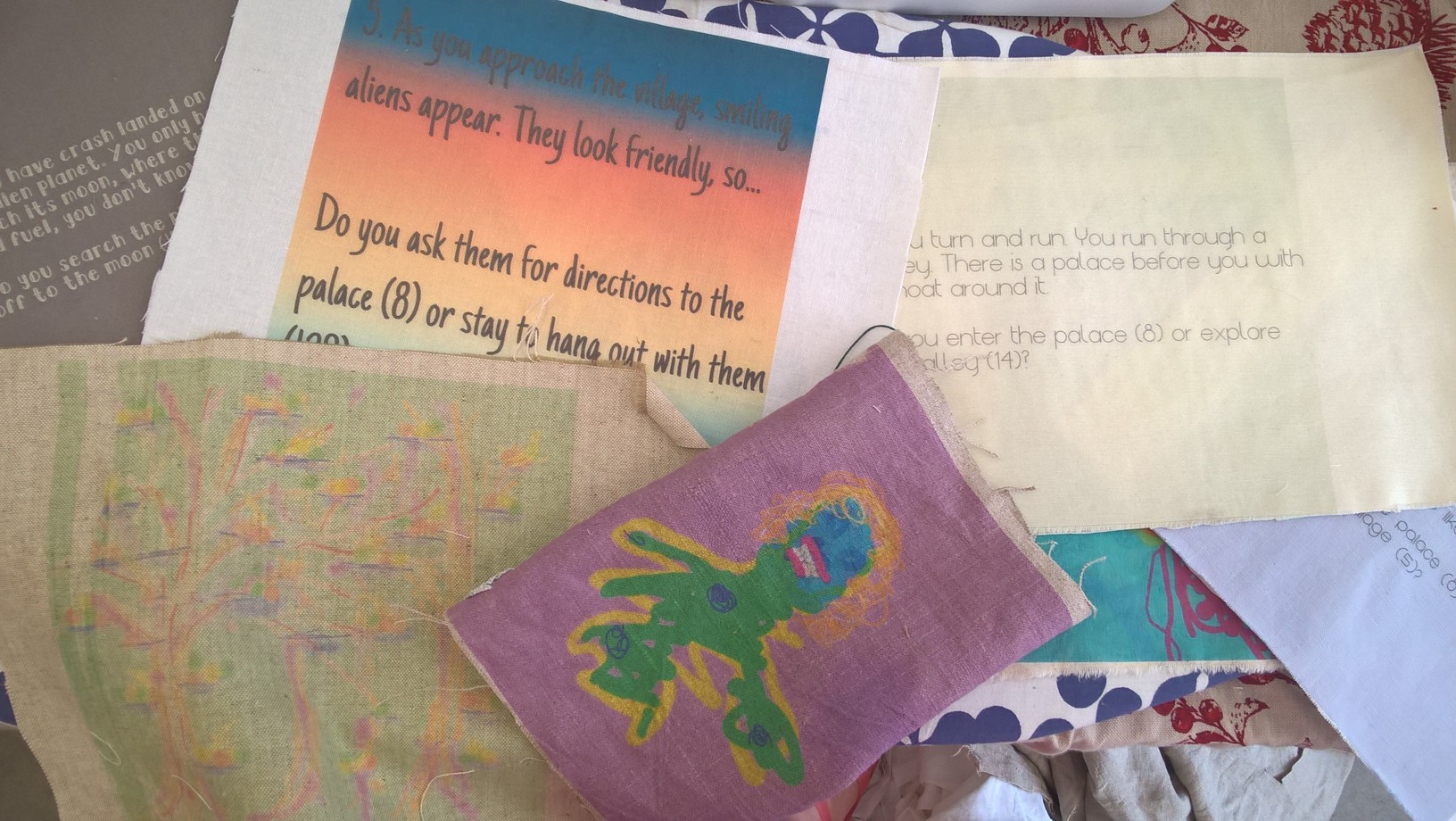 Book Flick Nights - A Pleasure to Burn was a dystopian book burning film screening (or Bring Your Own Book Book Burning Barbeque, or BYOBBBBBQ, for short), with bonfire lollies, tiny matchbox books, and smoky whisky with fiery ginger beer.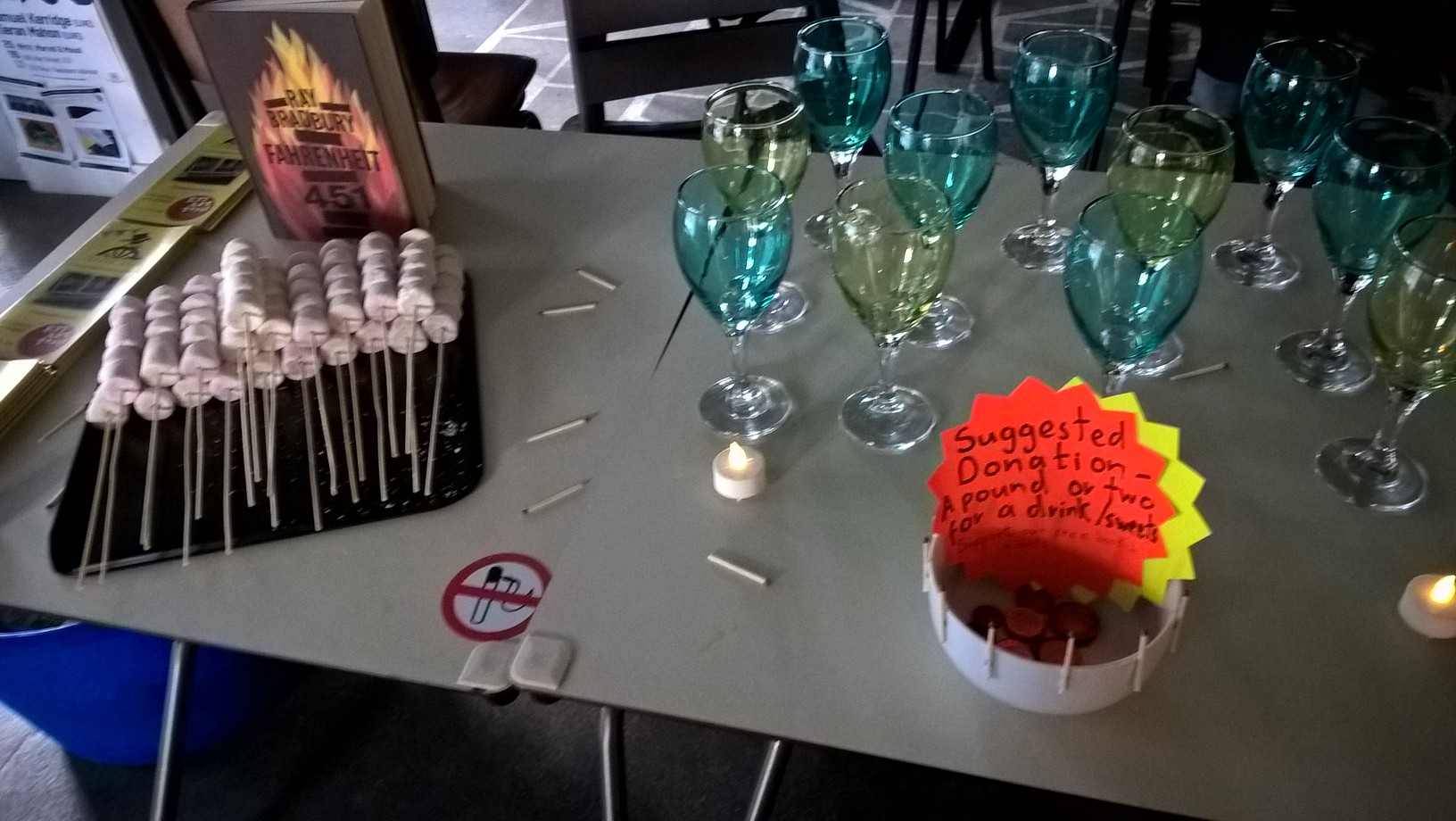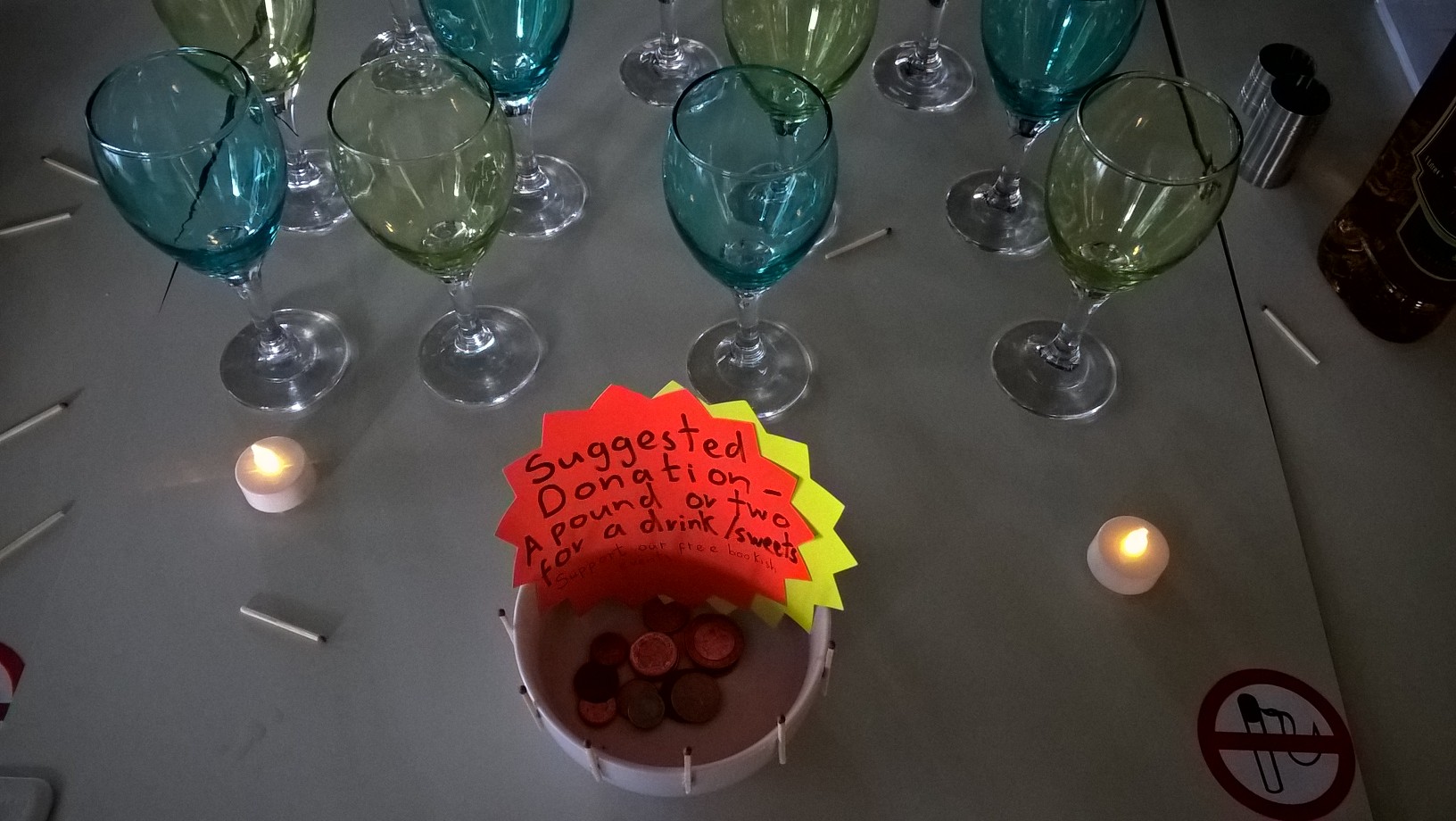 At Chingford Village Festival, in our on-brand yellow and grey marquee, children and adults made wearable miniature books, and kids created instruction manuals for imaginary contraptions.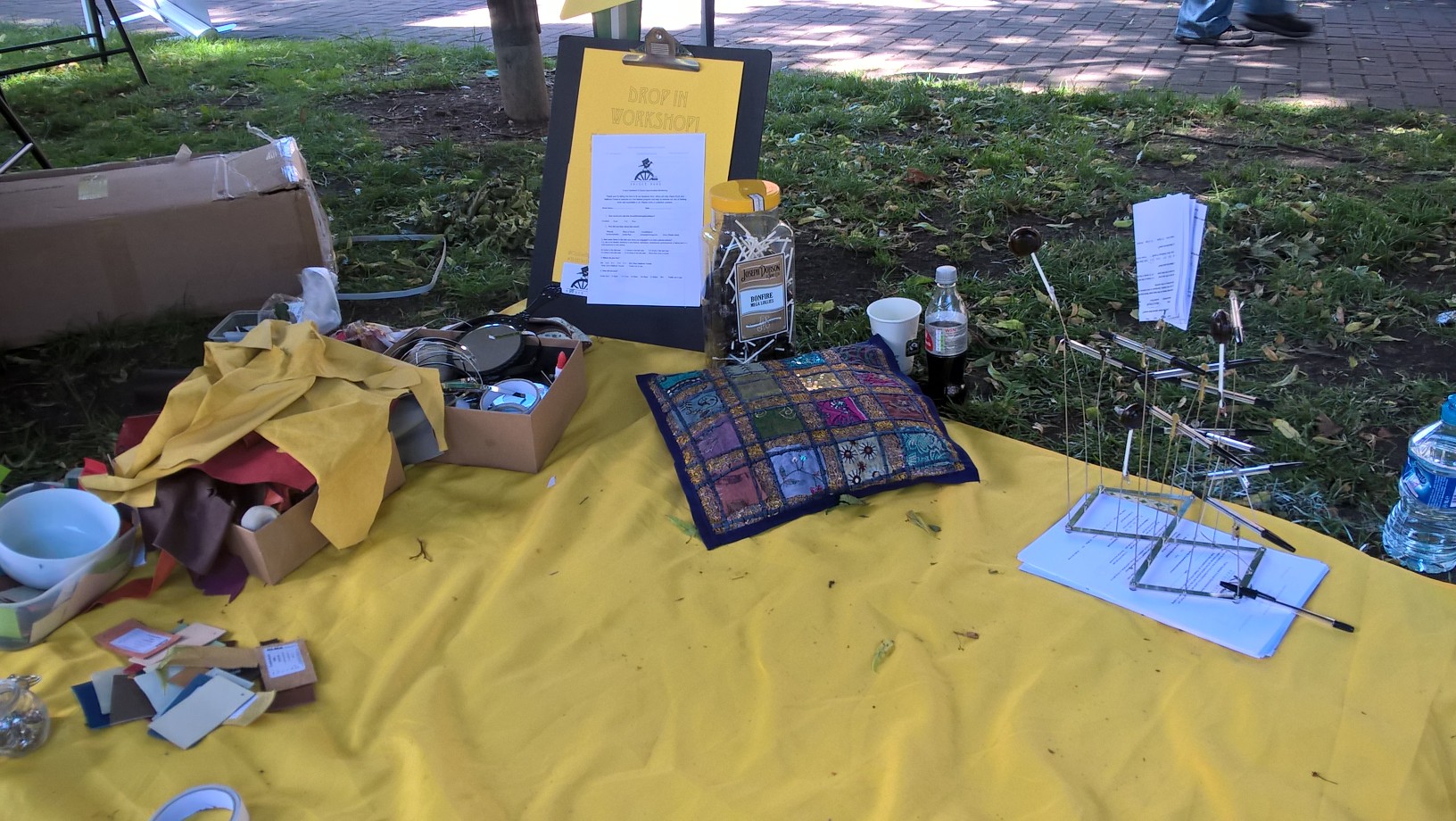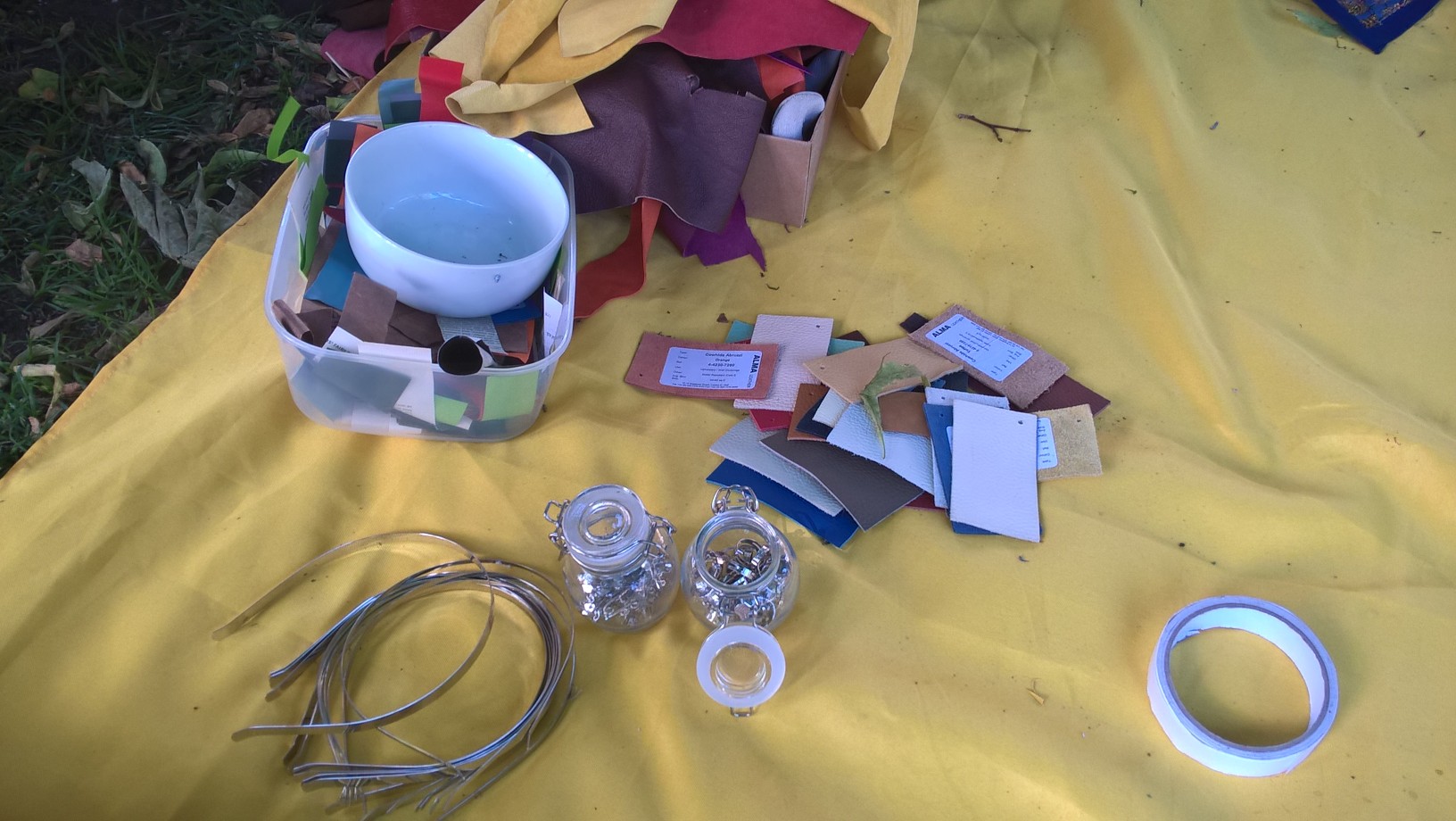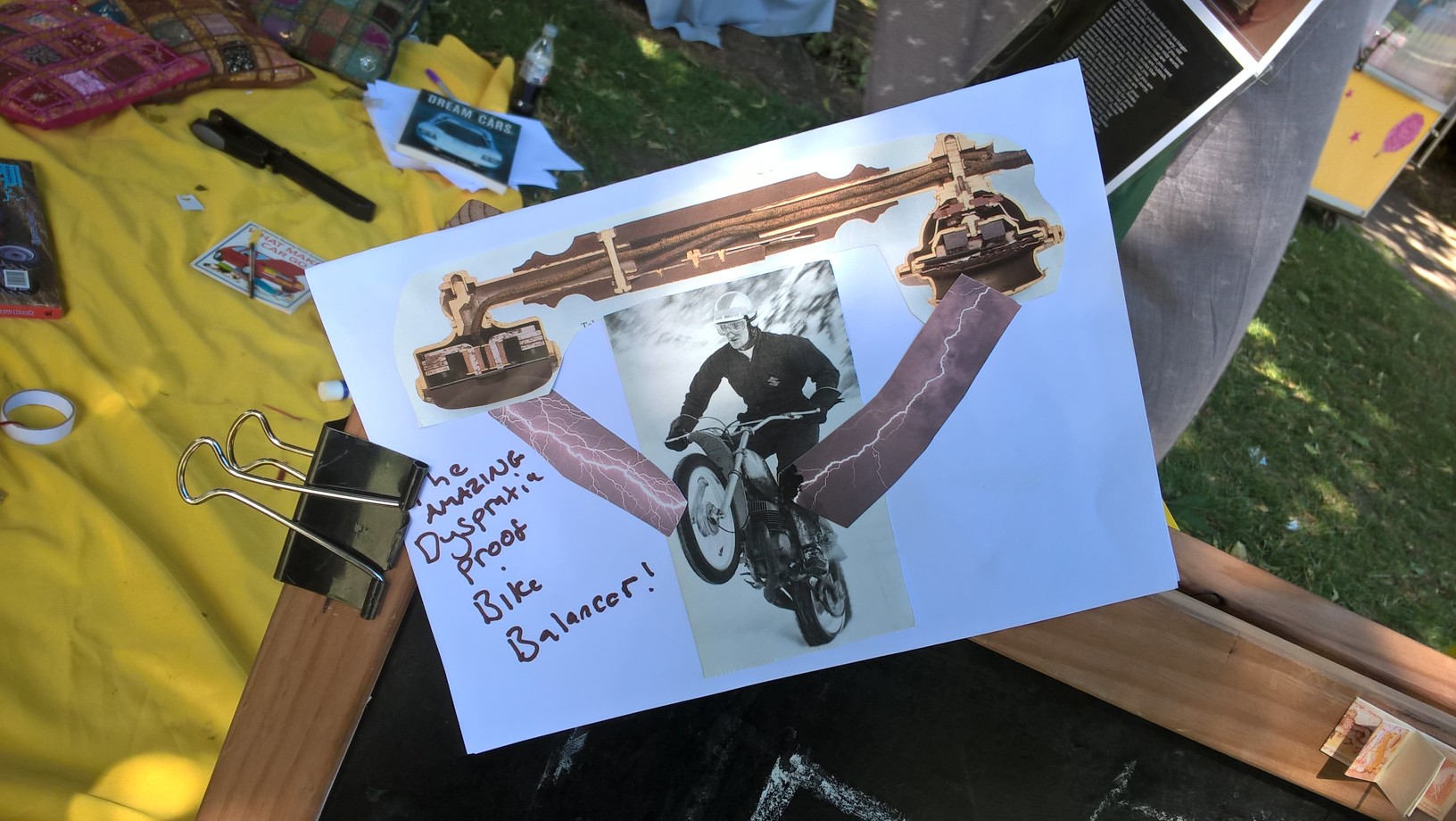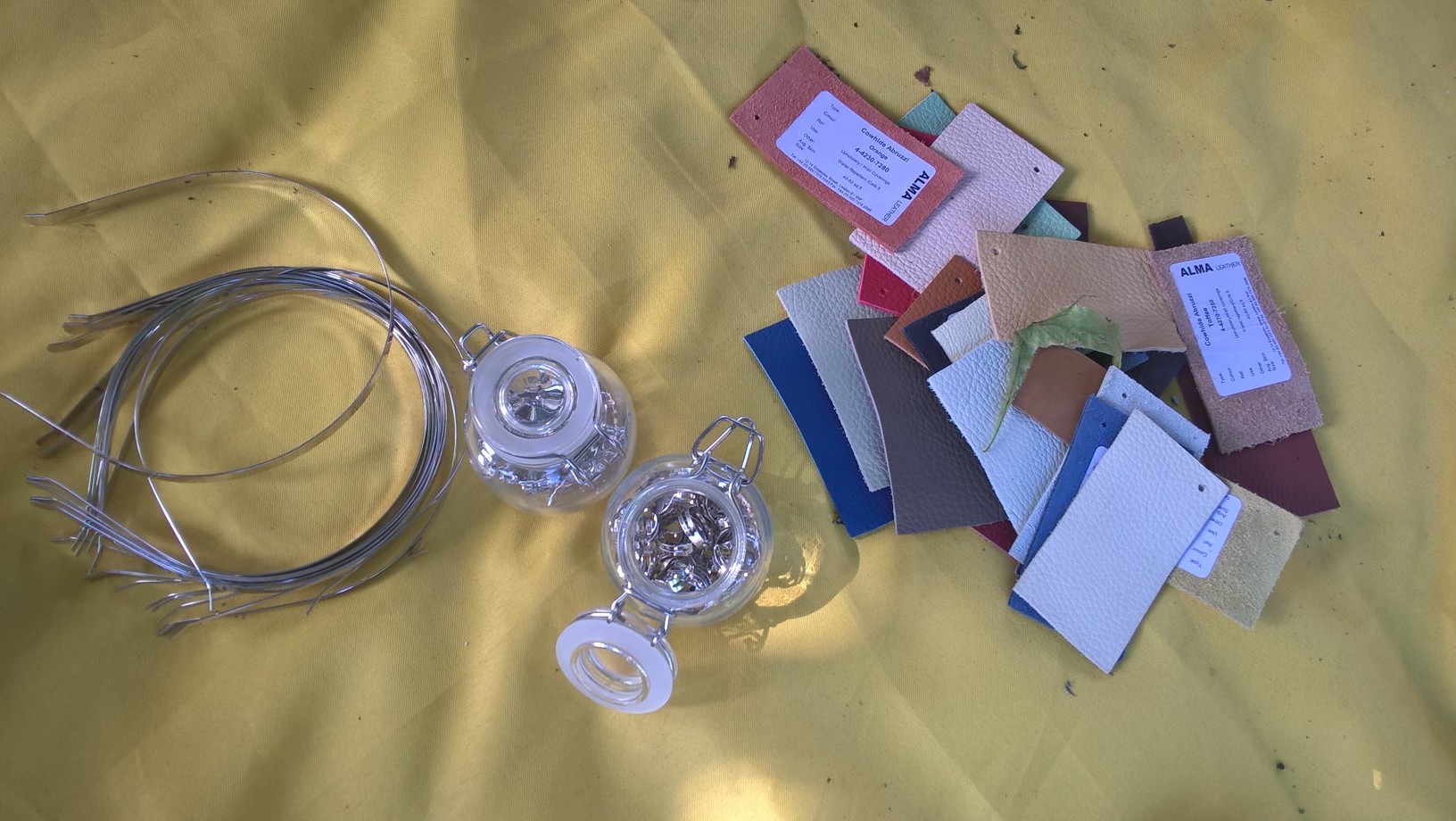 Scratch Off The Page in the Today Bread cafe space at Central Parade, curated by performance artist Sebastian Hau-Walker, was, in Seb's words, "a performance platform and weekend exhibition of local live artists exploring graphic scores, experimental scripts, and page-based notation, inspired by former Waltham Forest resident and contemporary music composer Cornelius Cardew, his ensemble 'Scratch Orchestra' and their musical philosophy whereby anyone can join in, graphic scores are used and a strong emphasis on improvisation.

"Graphic scores are the symbolic representation of movement, sound, action and form, using methods such as graphic symbols and figures, path mapping, numerical systems, and letter and word notations outside the realm of traditional music, dance or theatrical notation.""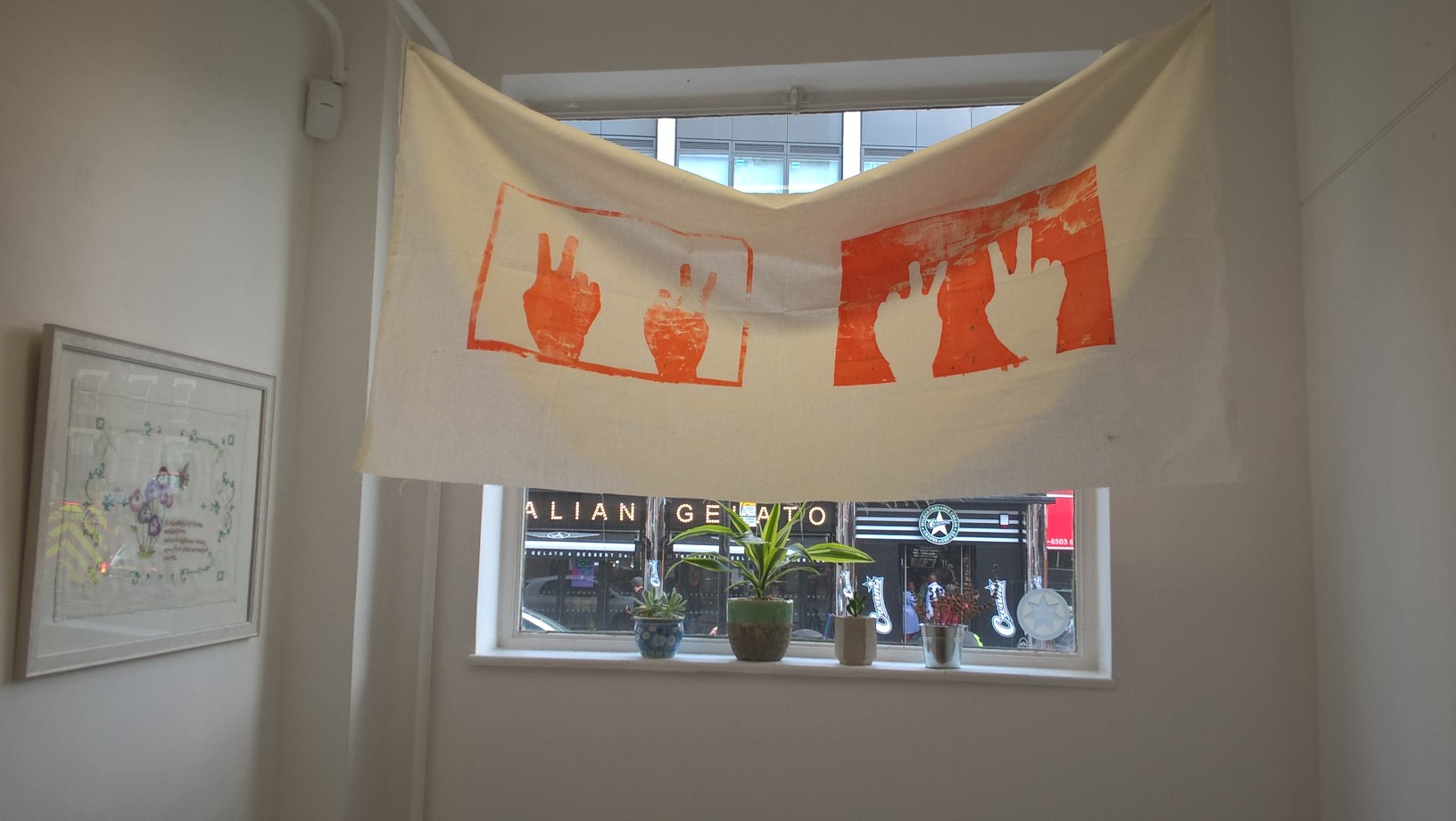 Object Book Fest 2017 culminated in a Library Rave at South Chingford Community Library. Disco balls (and wands) at the ready, ravers swing danced to an audio book silent disco, shone their wands into books and shelves, and kicked back with a good book, a lollipop, and flashing wireless head sets. One small raver came back after raving to announce "I love your disco!" Recommendations don't come much better than that.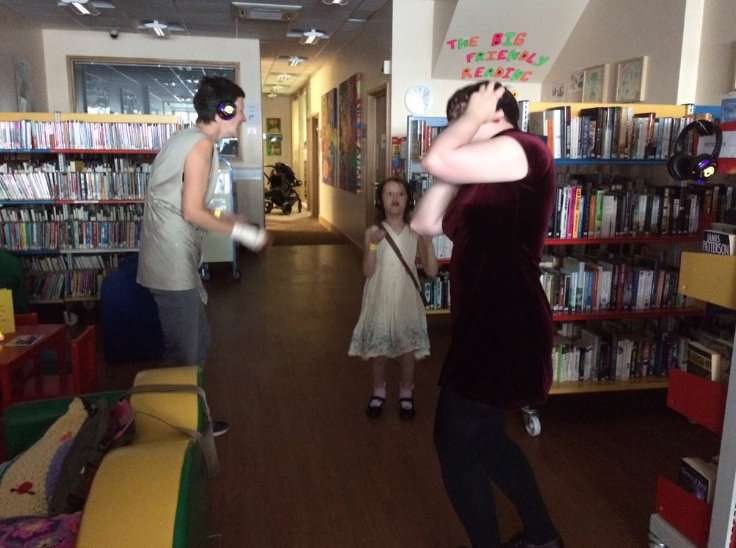 Time now for a short break before we embark on our next big project. To books!